Unifying Wildlife and Zoonotic Disease Research across University of Tennessee Campuses
In 2013, the Center for Wildlife Health formed an Organized Research Unit supported by the UT Office of Research, UTIA AgResearch, and UTIA's College of Veterinary Medicine. The research unit supports the center's mission by fostering research collaborations of UTIA and UTK faculty with expertise in wildlife and zoonotic diseases.
The backbone of the research unit is a seed grant program geared toward collecting new data to supplement research proposals for extramural funds and to provide travel grants to present results at conferences and initiate new collaborations with researchers outside of UT. The research unit further fosters interdisciplinary collaboration by inviting eminent scientists to our campus for seminars and interaction with our faculty, staff, and students. These activities create opportunities for collaborations, increased membership in the Center for Wildlife Health to 32 scientists, provides opportunities for student and research associate training, and has resulted in greater than a forty-fold return on the original investment ($5 million return on $125,000 investment) in three years of operation.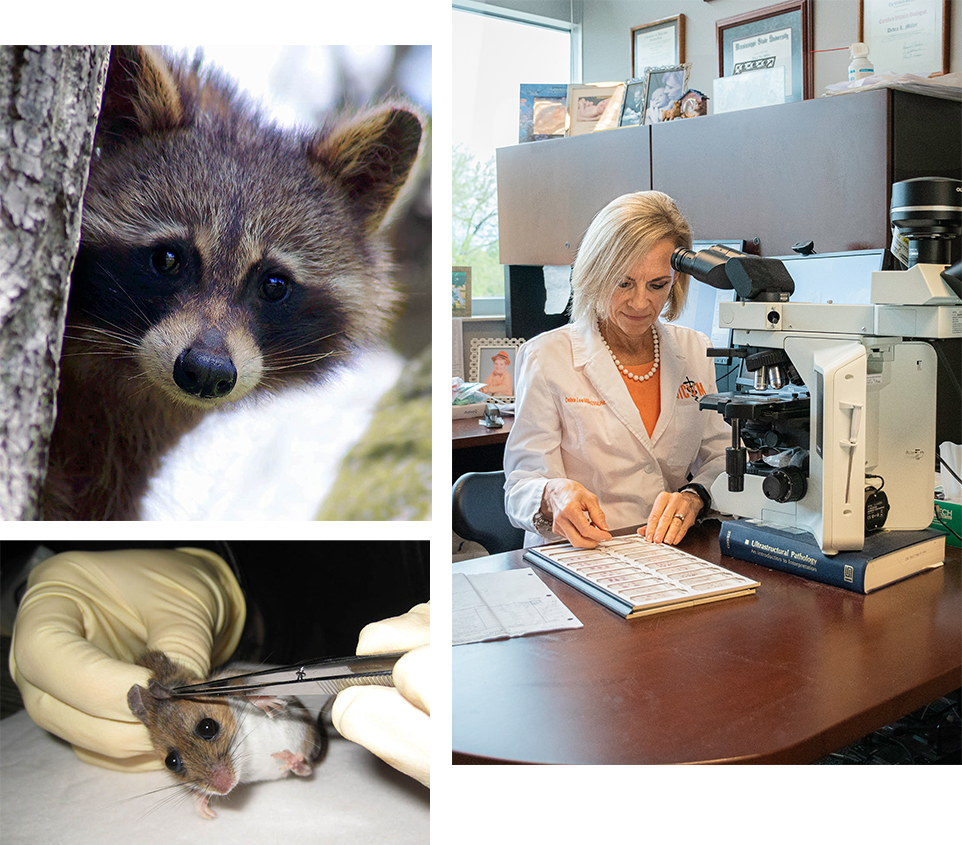 Significant Unit Outcomes
One Health Initiative
The success of the Organized Research Unit formed a basis for the establishment of the UT One Health Initiative in 2020, with an internal financial commitment of $2.7 million.
Seed Grants
Seed grants that facilitate inter-campus research projects that result in substantial extramural grant applications and funding.
Travel Support
Five $500 travel grants were awarded to UTK and UTIA scientists who attended conferences to present research findings or for research planning meetings with professionals outside of UT.
Seminars
Two seminars were organized in Knoxville to bring in noted speakers with expertise in wildlife and zoonotic diseases. These seminars facilitated interactions among visiting scientists, students, and faculty.
Unit Leadership Team
Directors
Debra Miller: Professor, Department of Forestry, Wildlife and Fisheries; College of Veterinary Medicine
Melissa Kennedy: Associate Professor, College of Veterinary Medicine
Chunlei Su: Associate Professor, Microbiology
Associate Directors
Matthew Gray: Professor, Department of Forestry, Wildlife and Fisheries
Shigetoshi Eda: Professor, Department of Forestry, Wildlife and Fisheries; Microbiology